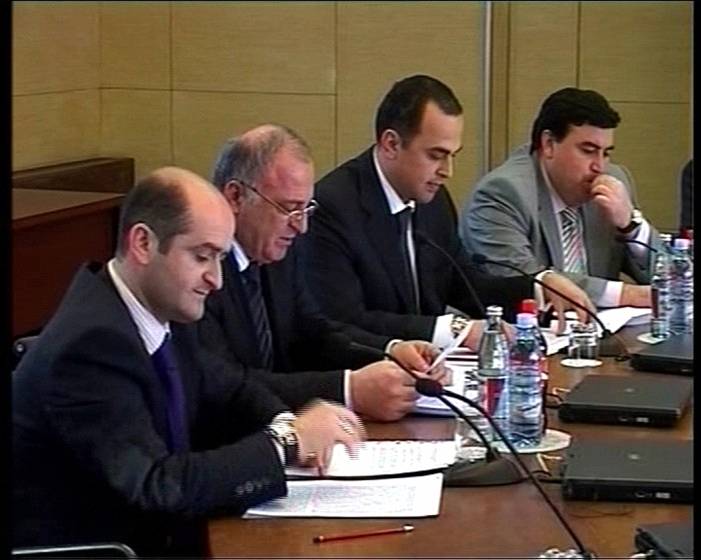 Meeting of Levan Varshalomidze and members of the government was hold in state office. According to the statement of the chairman of the Autonomous Republic of Adjara all the problems related to the region were solved at the meeting. As he noted basic problems existed concerning signing documents and certification. Besides, as Levan Varshalomidze mentioned, meeting with central Authority will be held once in a quarter.
"We discussed problematic issues at the meeting. Decision has been made that population and entrepreneurs of Adjara will not need to come to Tbilisi for certain documents. There were certain issues concerning certification. For instance, local entrepreneur needed permissions from Tbilisi in order to export mandarin and to acquire permission for establishing enterprise. Meetings will be constant", - Levan Varshalomidze announced.
Minister of Economic Development - Zurab Pololikashvili, Minister of Energy - Aleksandre Khetaguri, Minister of Agriculture - Bakur Kvezereli, Minister of Finance - Kakha Baidurashvili, Minister of Environment Protection and Natural Resources - Goga Khachidze, Head of Air navigation - Giorgi Karbelshvili attended the meeting. As for members of government of Autonomous Republic of Adjara, Minister of Culture - Mate Takidze, Minister of Agriculture - Emzar Dzirkvadze, Minister of Finance - Vajha Bolkvadze, Minister of Healthcare - Levan Antadze attended the meeting.
Levan Varshalomidze raised the question concerning delegating Administrative Authority to Adjara in Briefing held several days ago.